Dalmore exists to acquire, manage and hold infrastructure assets, to deliver long term value for investors, while benefiting all stakeholders. This is our purpose. It is what we do. How we do this is driven by our culture. We have developed a core set of values and behaviours that describe how we work and bring to life the ways in which we operate.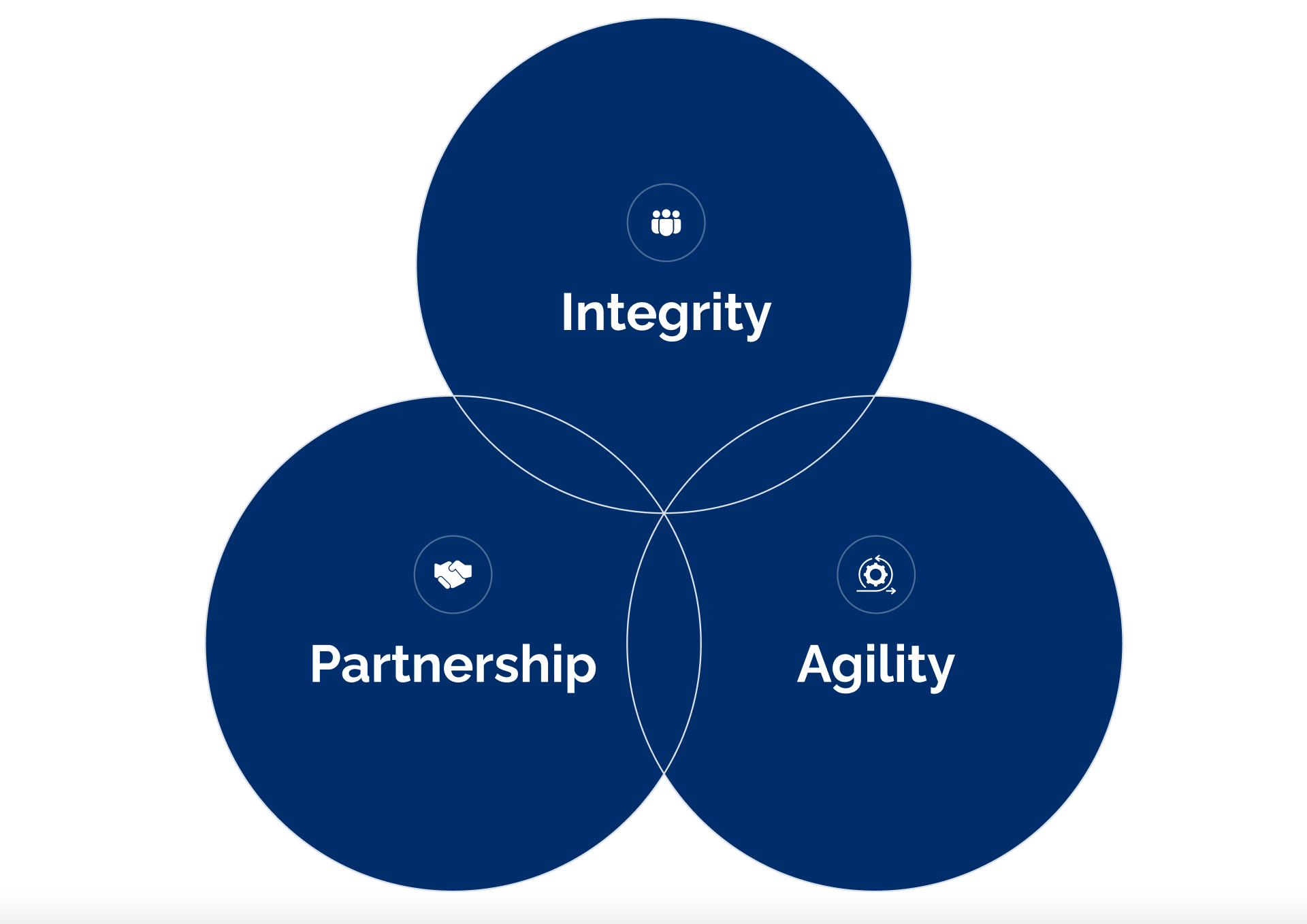 Dalmore Values
Our three values are our guiding principles in how we work, how decisions are made and are key tenets of our culture.
We are honest, open and respectful in our dealings and professional in our approach
We actively seek, and are quick to react to opportunties and are flexible in our approach
We operate collaboratively internally and externally, building long term relationships with aligned interest
Dalmore Behaviours
Our four behaviours demonstrate how we operate internally and externally, bringing our values to life.
Defining priorities, taking ownership of tasks, accepting accountability for outputs and considering the needs of stakeholders
Working respectfully and purposefully with others to effectively navigate challenges and collectively deliver on priorities
Delivering sustainable long-term value through clear prioritisation, effective planning and focused engagement with others
Continuously looking for ways to learn from experience and feedback, to strengthen the team, improve working practices and sustain success
Meet our team of experts
Dalmore's team of 50 comprises of 30 investment professionals and 20 finance and support staff.
View our people
Diversity & Inclusion
We believe that having a diverse team contributes to better decision-making and is crucial for the success of Dalmore in the long term. That is why we aim to create a culture that promotes equality and values different perspectives, experiences and backgrounds in all elements of our work.
Find out more
Corporate Social Responsibility
Dalmore is committed to delivering long-term value for our investors while having a positive impact on the communities and environment where we do business.
Find out more